"El Burro"
"El Burro" 8x10 archival print on paper $50
We are beginning a new aspect of the SERGIO LADRON DE GUEVARA FINE ART website which will allow emails to be sent informing you of new offerings of prints and originals shown in our Cave Creek, Arizona gallery SERGIO LADRON DE GUEVARA FINE ART. This entry will also show on our website as a blog but you will be able to purchase the piece shown.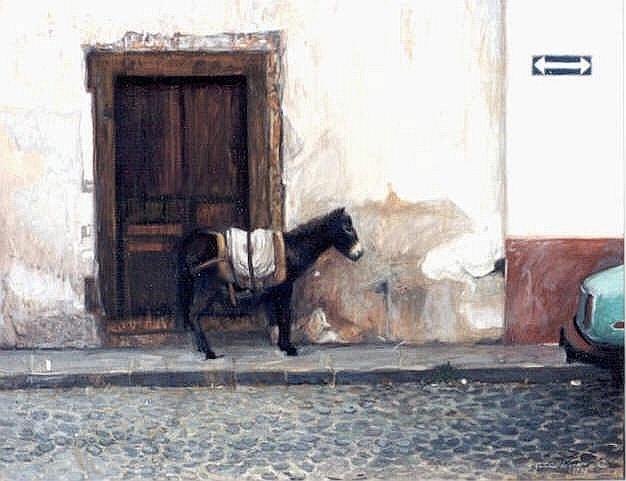 We begin with a print from the series THE WALLS which Sergio began painting in 1991. There are 116 works in the series of casein on archival paper originals. The original of today's work is a 23x29 inch piece and is currently in a private collection in Cuernavaca, Mexico.

The prints we have available at this moment are in three sizes. All sizes are approximate.

8x10 inches - $50, 12x16 inches - $110 and 16x20 inches - $155

The pieces may also be available with a simple wooden frame by contacting the gallery at 480-595-1123.

They are in editions of 85. They are hand numbered and stamped with a studio stamp
created by Sergio.

All editions are carried out under the close supervision of Karen Ladr
ó
n de Guevara.